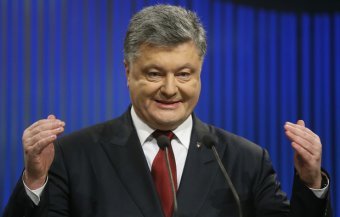 U.S. provided the military assistance, amounting to $1 bln, to Ukraine for the last four years.
Since 2014, Ukraine received over $1 billion from U.S. to strengthen the country's defense capacity, ua1 reports.
President Petro Poroshenko said during a visit to U.S. Coast Guard Base "Baltimore", the President's press service reports.
According to him, the money was provided to support the reforms of Ukraine's national security and defense sector, the law on national security and its implementation, which makes the Ukrainian army compatible with U.S. and NATO.
Poroshenko also emphasized that Ukraine appreciates U.S. Congress' recent decision to increase this assistance, noting that U.S. is the world leader in providing practical assistance to the Ukrainian Armed Forces.
It should be reminded that the other day, the House of Representatives approved Pentagon's budget 2019, which provides for an increase in security assistance to Ukraine up to $ 250 million, and before that the Senate approved that document.