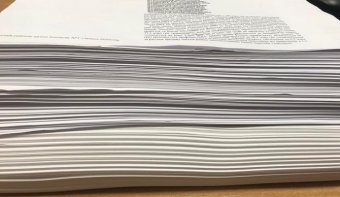 The Ministry of Finance received the consolidated budget proposals to the Draft State Budget 2019, Minister of Finance Oksana Markarova in Facebook reported.
"2171 is the total number of proposals on 578 pages, So now, I am synchronized with my team in the Ministry of Finance – we will read, assess and write conclusions two days and nights, which remained for consideration by the Committee", Markarova wrote.
It should be reminded that in Indonesia, it heads the Ukrainian delegation, which also includes NBU Chairman Yakov Smolii at the annual meeting of the International Monetary Fund and the World Bank Group.