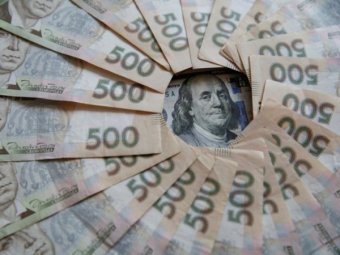 The International Monetary Fund (IMF) does not support plans of the Individuals' Deposit Insurance Fund to increase the guaranteed payout amount, IDIF Managing Director Konstantin Vorushilin said, FinClub edition reports.
According to him, next year, IDIF plans to increase the guaranteed payout amount up to UAH 500 ths; however, not everybody supports it.
"I want to say frankly that some IMF employees directly said – you do not need to increase the guaranteed amount. But why? Only Moldova and Kosovo are lower than we are, in Europe. In other countries, the amounts are much higher", Vorushilin noted.
Previously he stated that the increase of guaranteed amounts will be gradual, but for the beginning, "you need to stabilize the Fund's financial standing and prevent loss of assets of insolvent banks".
According to the member of the Parliamentary Committee on Financial Policy and Banking Ruslan Demchyk, the Fund will allow increasing the guaranteed amount of deposits.
Currently, IDIF guarantees the deposits of individuals and individual entrepreneurs, amounting to UAH 200 ths.