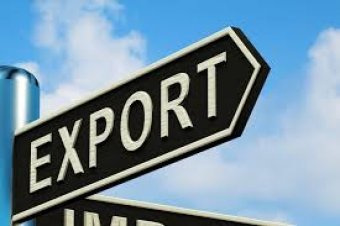 In January-August 2018, versus the same period of 2017, Ukraine increased export by 12.4% - to almost 31 bln dollars, import by 16.1% - about 36 bln dollars, UNN reports quoting the State Statistics data.
"In January-August 2018, the goods export was USD 30,910.5 or 112.4% versus January-August 2017, import – USD 35,914.6 mln or 116.1%. The negative balance was USD 5,004.1 mln (in January-August 2017, it is also negative – USD 3,434.2 mln)", the message says.
The export–import coverage ratio is 0.86 (in January-August 2017 – 0.89).
The foreign trade transactions were conducted with partners from 215 countries of the world.
In August 2018 versus July 2018, the seasonally adjusted export volumes increased by 4.7% of the import – decreased by 4.4%. The seasonally adjusted balance of foreign trade in August 2018 was negative and was USD 818.7 mln. In July 2018, it was also negative – USD 1,214.2 mln.
As UNN reports, during the period between January and September 2018, Ukraine exported goods of the food and agricultural industry for USD 11.4 mln, the Analytical Department of the Food Export Council reported, quoting the data of the State Fiscal Service of Ukraine.