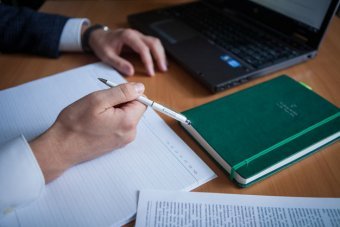 The National Bank of Ukraine (NBU) raised the credit loss ratio from 0.3 to 0.45 as a result of the default of companies, owned by the state for 51% or more (directly or indirectly).
The NBU respective resolution №123 dated 15 November entered into force on Saturday, November 17, HB reports.
The said ratio is accounted for within the estimation of loan risk on the loans, disbursed to state companies.
In addition, NBU excluded the paragraph regarding the default of state companies from the clause on loan risks. This paragraph simplified the terms, on which the bank can take decision on stopping acknowledgement of the debtor's default within the debt restructuring, conducted in accordance with requirements of the Law on Financial Restructuring.