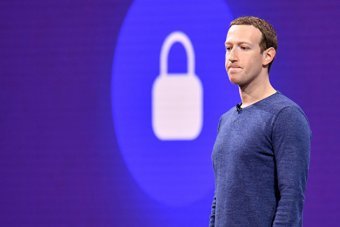 Since the beginning of this year, Facebook CEO Mark Zuckerberg has lost USD 17.4 bln amid the scandal around his company due to Russia's interference with U.S. elections, as evidenced by the data of Bloomberg Billionaires Index rating, Prime reports.
The index is calculated based on the value of companies' shares, in which the billionaires hold shares. BBI rating includes a total of 500 richest people of the world.
The company's shares lost 3% at close of business on Friday, dropping to USD 139.53 – minimum from April 2017. Thus, Zuckerberg lost USD 1.63 dollars for one trading session. Now, the billionaire's estimated net worth is 55.3 bln.
Due to the shares' price decrease, Zuckerberg dropped to the sixth notch in the ranking, while in July he was among top three richest people of the planet, conceding only to Amazon owner Jeff Bezos and Microsoft founder Bill Gates. In late July, Zuckerberg net worth was USD 86.6 bln.
At the end of the last week, Zuckerberg faced criticism against his company again due to the scandal concerning RF interference with U.S. elections.
In particular, the newspaper New York Times accused Zuckerberg and other company's top Sheryl Sandberg of covering "Russia's interference".
Facebook Board of Directors denied that managers ignored testimonies of Russia's interference; though he acknowledges that the company responded too slowly.