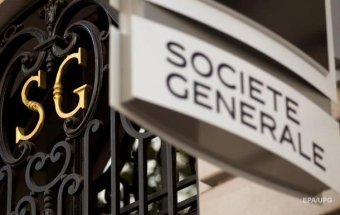 The bank transactions relate to the countries, on which U.S. imposed economic sanctions, including Cuba and Iran.
The French banking group Societe Generale agreed to pay the fine, amounting to USD 1.34 billion, to U.S. authorities as part of settling accusations of conducting USD transactions involving the persons, countries and companies, on which U.S. imposed sanctions, Correspondent.net reports, the press office of Societe Generale reported on Monday, November 19.
Reportedly, the bank signed the deferred prosecution agreement with U.S. authorities, under which it will not be prosecuted unless it violates terms of agreements within a three-year trial period.
"The vast majority of transactions violating U.S. sanctions relate to Cuba…Other operations relate to other countries, on which U.S. imposed economic sanctions, including Iran", the message says.
The largest fine, amounting to $717.2 mln, will be paid to U.S. Attorney's Office for theSouthern DistrictofNew York. Office of Foreign Asset Control (OFAC) will obtain $53.9 mln, the Federal Reserve System (FRS) - $81.3 mln, New York State Department of Financial Services (DFS) - $325 mln, New York County District Attorney's Office – USD 162.8 mln.
Meanwhile, payment of the fine will be fully financed through the bank's reserve funds allocated for covering fines within legal disputes and will not affect financial results of Societe Generale for 2018.
It should be reminded that U.S. regulators imposed fines on the banks of the world, totaling $243 bln, for the period from 2008 Financial Crisis. Bank of America is the leader in terms of paid compensations – for the last 10 years, it paid fines totaling USD 76.1 bln.