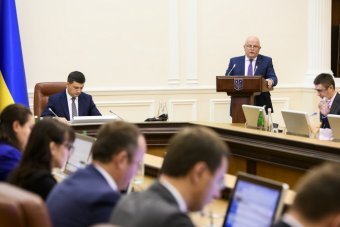 The Ministry of Economic Development and Trade does not support the draft law of Minister of Social Policy Andrei Reva on changing approaches to UST charging, according to the letter of the ministry, specified in ET's resolution.
"The legislative initiative will lead to higher shadowing of the payroll fund, the decrease of investment returns and, subsequently, state budget revenues", according to MEDT's letter signed by First Vice Prime Minister Stepan Kubiv.
In addition, according to the letter, the introduction of regressive scale of UST charging will lead to the loss of local budget revenues.
MEDT also criticized the idea of exempting payment of court fees in all court instances of the Pension Fund and its organs.
As MEDT states, the current legislation provides for strengthening the role of court fees as the main source of funding the court system and as the economic incentive for parties to use new procedures of case hearing.
As ET already wrote, on November 14, Reva brought before the government session the draft law on increasing tax burden on high salaries and change of rules of charging and paying the unified social tax.
The Cabinet of Ministers considers that in such a way it will be possible to attract additional UAH 10 bln to the Pension Fund.