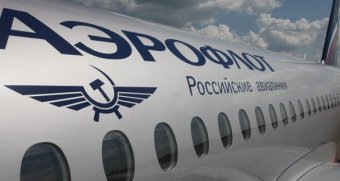 In Thursday morning, Aeroflot stocks fell by 8% due to the expectations of imposing new U.S. anti-Russian restrictions and renewed minimum from September 2016, interfax.ru reports.
On Moscow exchange, by 10:02, Aeroflot's securities decreased in price to 103 rubles (-8%) with trading volume of more than 128.3 mln rubles.
The previous night, it became known that U.S. administration plans to impose new restriction regarding Russia in response to the events on UK's Salisbury, where former employee of the Main Intelligence Directorate Sergei Skrypal and his daughter Julia were poisoned. The sanctions will come into force on approximately August 22.
The second package of U.S. sanctions against Russian can envisage the limitation of import and export, significant reduction of diplomatic relations, as well as the suspension of flights to U.S. for Aeroflot, NBC informed on Wednesday, referring to the data of unspecified representative of U.S. Department of State.