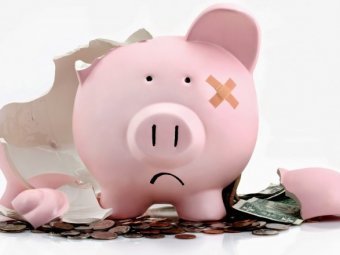 According to NBU, the overall economic losses from the banking crisis of 2014-2017 constitute 38% of GDP, NBU Governor Bogdan Danylyshyn wrote in Facebook, UNN reports.
"According to NBU estimates, the overall economic losses from the crisis as a whole constitute 38% of GDP", Danylyshyn said.
He reminded that during 2014 – 2016, 90 banks were found insolvent, whose assets before the crisis accounted for about a third of the assets of the entire banking system. This led to considerable financial losses to the state, business and the population.
In general, in 2015, the number of operating banks decreased to 117 from 158, for 2016 to 96 and to 5 in 2017 to 90 (of which 38 with foreign capital, including 17 with 100% foreign capital).
At the same time, according to Danylyshyn, besides the crisis of the banking sector, the state incurred other expenses. This particularly concerns the financing of the Individuals' Deposits Insurance Fund, which was necessary because of the need to make significant payments to depositors of insolvent banks.
"According to the National Bank estimates, 4.4% of GDP was spent on such financing. Also, 2.5% of GDP was lost on refinancing those banks that were subsequently recognized as insolvent in 2008-2009 and in 2014", the NBU Governor added.