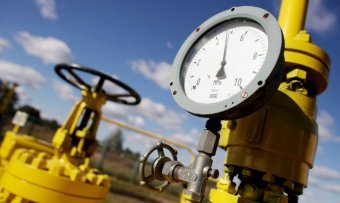 The Cabinet of Minister of Ukraine continues to discuss the issue of gas price increase with the International Monetary Fund (IMF), which is one of key conditions for approval of the new program of cooperation, Minister of Finance Oksana Markarova reported during press conference in Kyiv, HB reports quoting Interfax-Ukraine.
"The issue of the energy reform and raising gas prices, and the respective tariff increase, is one of negotiated issues", she said.
It should be reminded that IMF and Ukraine reached agreement on a new 14-month monthly program -IMF Stand-By Arrangement, which will replace the Extended Financial Facility. IMF Stand-By Arrangement is given to those countries, which left the pre-crisis period.
However, IMF Board of Directors is ready to approve a new program of the economic support of Ukraine only after the final revision of heating rates as per the gas price increase.
It should be reminded that in October, the Cabinet of Ministers approved the decision on raising gas prices for population by 23.4% from November 1, 2018.
Ukraine has been leading a challenging negotiation process with IMF on the gas issue since July 2017.