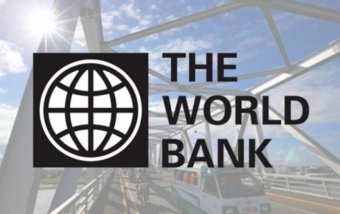 The World Bank included the question on providing Ukraine with policy-based guarantees (PBG) for 750 mln dollars into the agenda of the session of the Board of Directors on December 18, the press office of the Ministry of Finance reports, ET reports.
"The World Bank guarantee will support Ukraine in implementation of reforms, in particular, in the financial sector and state bank management as well as will ensure their further implementation", Minister of Finance Oksana Markarova said.
According to her, the guarantee will be effective for 10 years and will allow Ukraine to obtain international financing on more favorable terms than by independent attraction of funds from the market.
Reportedly, the final details of the transaction will be determined after approval by the Board of Directors of the World Bank.
The policy-based guarantee (PBG) is the financial instrument of the World Bank, which may be used by the country's government only for obtaining the budgetary support based on the results of implementation of strategic and institutional reforms.
Reportedly, for 25 years of cooperation, World Bank implemented projects, totaling about 12 billion dollars, in Ukraine.