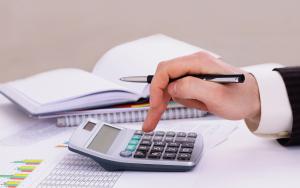 Changes were mostly made to Individual Income Tax Reference Guide
The Main Department of the Ministry of Revenue and Duties of Ukraine in Kyiv city reports it endorsed a form to calculate tax refunds accrued (paid) to taxpayers and amounts of income taxes deducted (Individual Income Tax form № 1), as well as the procedure for filling in and submitting this form.
Primarily, the Individual Income Tax Reference Guide has underwent a change, in particular, new 4 codes were added (179-183): to specify income from sale of livestock products, precious metal scrap, conversion of securities, currency valuables (except securities), return on investment from debt holdings of the NBU and treasury bonds of Ukraine issued by the Ministry of Finance.
It is worth noting that from now on it is possible to submit a paper IIT form №1 provided that a number of pages do not exceed five pages. In other cases it is possible to file the form certified by a digital signature electronically or submit a paper form which electronic version is kept on a data storage medium.
The resolution comes into effect on April 1, 2014; this individual income tax form №1 will firstly report results for the 1st quarter of 2014 (Order of the Ministry of Revenue and Duties of Ukraine of 21.01.2014, № 49).