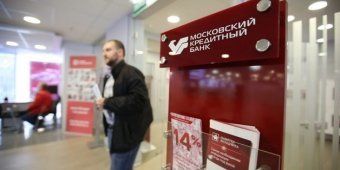 The Moscow Credit Bank (MKB) leasing "subsidiary" sale transaction amount is 1.55 billion rubles, according to MCB report.
As the result of MCB-Leasing sale, the bank reflected a profit of 637 million rubles, the report says, interfax.ru reports.
As reported, the MCB leasing business was acquired by the Region Group, which includes Region Leasing.
Region GC structures are the part of MCB's capital, controlled by Roman Avdeyev. For example, Region IK through Algorithm and AlgorithmInvest owns 8.7% of the bank, and the company Region Trust, affiliated with GC Region, owns 3.98% of the shares.
Sergei Sudarikov (90%) and Andrei Zhuikov (10%) are the co-owners of IC Region, the parent company of the group.